If I've learned anything after becoming a mother (and boy, have I learned a lot!), it's this: mastering the art of making things work is a necessity. You learn to feed a squirming baby anywhere, change a diaper on any surface, conduct a full-body baby wipe bath while running errands, hold a baby in one arm while you do any range of two-handed tasks, and handle a total meltdown in the middle of the produce aisle with grace. Okay, not always grace. But, girl, you handle it.

Life after baby is still life, and your goals are still there and ready for the crushing. You just have to make it work in your new reality, which may seem daunting and huge from where you sit, but will feel like normal life in no time.
After I had a baby I decided that my fitness goals were too important to let go of, and that new motherhood was, in fact, a great time to set some even loftier goals.
This meant lots of time exercising.
So what did a busy mom workout schedule look like for me? I spent 12 weeks exercising from home before I decided I was ready to hit the gym. My gym doesn't offer childcare, so I brought baby along. I packed a bunch of snacks, way too many toys, and a cover to drape over her car seat if she was sleeping. There she sat, out on the fitness floor, in her carseat, happy as could be. She came to know the members, love the energy and sounds of the gym, and she is always glad to be playing and interacting with me as I get my workout in. I feel ridiculous carrying a car-seat back and forth across the gym sometimes, but I do not feel ridiculous about being the kind of mom who goes after her goals and makes her baby a part of it.
I know, it's hard.
Fitting everything that needs done into one day's time already seems like a jigsaw puzzle. Now you have those extra 10lbs you've finally committed to losing hanging over your head, too! No one's schedule is more jam-packed or as unforgiving as a mom's, but if you're wondering how to fit fitness between the working, the cooking, the cleaning, and the mom-ing, here are 7 practical ways to fit in exercise with a baby!
1. The home workout
This is a mom stand-by, and for good reason! If you don't have time to leave the house to hit the gym, your living room is a great spot. You can break a sweat and burn some fat without leaving the house, and the kids can get into it too! If you just welcomed a little one, a postpartum fitness program designed specifically for you is best.
*FIT TIP! Put your workout clothes on first thing in the morning so that you're dressed and ready to go to jump into the workout whenever you see some down time headed your way.
2. A gym with childcare
Can I take my baby to the gym? The answer is yes! If you're able to leave the house to get your fat-burn on, a gym with childcare is a great option. Childcare facilities will have trained staff to keep your kiddo watched and occupied while you build some muscle. Don't worry, many gyms will have a protocol in place to come let you know if your baby or child needs your attention while you're exercising, so you can workout in peace knowing baby is playing away and happy!
3. No childcare at your gym? Check their policies.
Some gyms that do not offer childcare have other options that are worth exploring. Ask a manager how the gym feels about you bringing baby in their car seat as you exercise. You can bring them along and play with them as you rep it out! Some gyms may also allow you to push a stroller with baby in it, or be okay with letting older kids sit in the locker room with something fun like an iPad or coloring books to occupy them. Don't be surprised if the answer is "no", as this typically isn't the norm. However, if the gym doesn't mind and baby is up to it, it's fun for mom and other members to engage baby during a workout!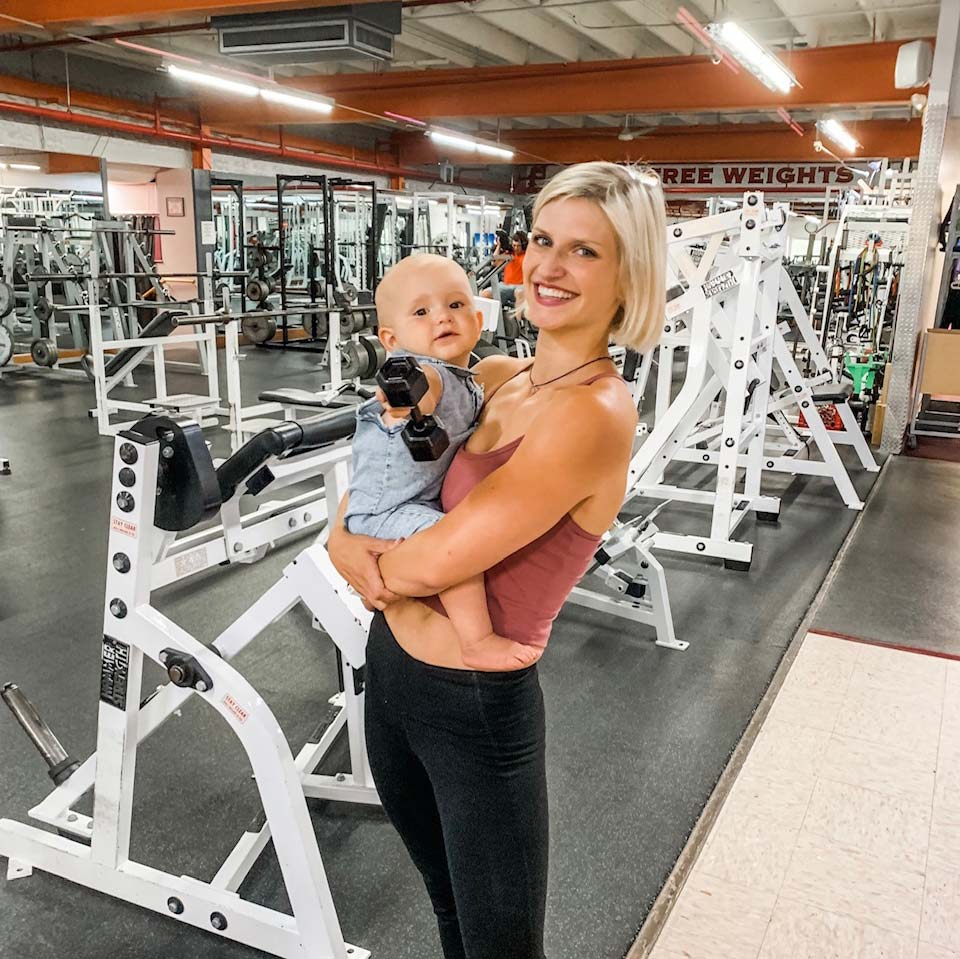 4. Mommy exercise meet-ups
A fun way to exercise for busy moms is a time-strapped mom meet up. Grab some other mom friends, enlist the help of someone willing to act as childcare for ½–1 hour, get the kids together, and get moving at someone's place! Grab your favorite at-home workout (you could all split the cost of a good exercise program for busy moms!) and make a DIY group exercise class in the living room!
5. Prioritize the exercise.
The dishes will always be there. The laundry is always going to need folded. Dinner can wait a half hour. Put yourself and your goals first so that you can be the best version of yourself for your family. If you're going about your day in a funk because you can't stop thinking about the exercise you're not doing or the extra weight hanging around, hit pause and get it done. The kids can watch a movie if it means your sanity. Your husband can watch baby if it means you feel better and are more present as a wife. You're doing for others all day long – do for yourself and get moving, mama!
6. Simple, short, sweet
You don't have time and you're running on fumes, so maximize your effort and minimize your time. HIIT intervals with body weight movements are a go-to busy mom exercise plan. HIIT workouts will elevate your heart rate and get you burning fat without equipment. Investing in a program that does the thinking for you and gives you structured workouts that you don't need to put together yourself is a great option! Hello, timesaving! An HIIT circuit is among the best exercises for new moms trying to juggle a busy schedule and baby.
Here is a fun 12-minute HIIT circuit to get your metabolism moving for the rest of the day:
Complete 2 rounds:
1 min mountain climbers
1 min jumping jacks
1 min air squats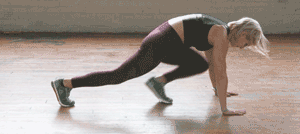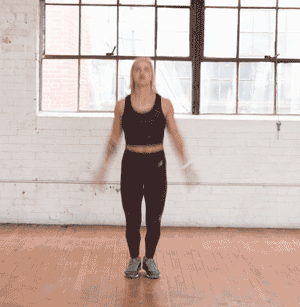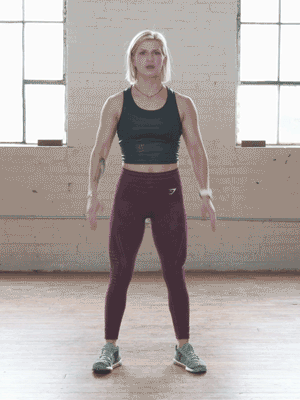 Complete 2 rounds:
1 min chair dips
min v-ups
1 min jump squats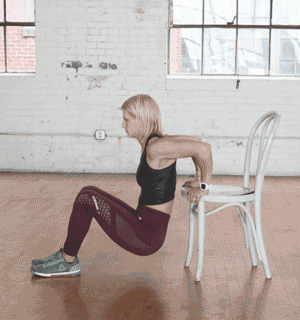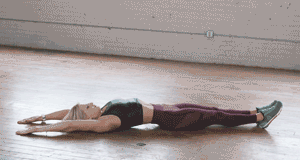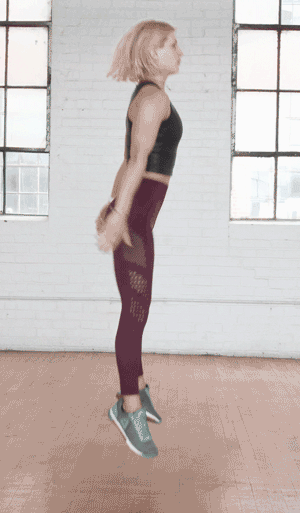 7. Get out and walk!
If nothing else, walk! It's the cheapest, easiest, and the most calming of all your options. A wagon, stroller, or baby carrier can carry the kids and you can enjoy the cortisol-lowering effects of being outside and moving. Finding a spot to walk up hill can give you a tremendous calorie burn with minimum impact, and you might find that it becomes your new favorite thing to do.